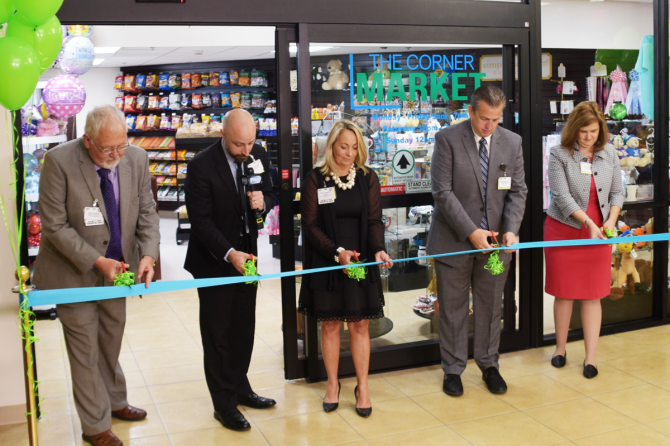 Pikeville Medical Center (PMC) has gone one step further in meeting the needs of those who come through its doors. The Corner Market had its grand opening on Monday, the 25th and promises to be exactly what has been missing since the old PMC gift shop closed a few years ago.
The Corner Market has anything a visitor might need while at the hospital. Gifts such as stuffed animals, balloons, cards, inspirational items, magazines and snacks are available for purchase. Personal items and over-the-counter medications are also available. Even pick up a Simply Southern T-shirt while you're there!
PMC is excited to bring the Corner Market to the visitors and staff of the hospital.
"The Corner Market is something that has been needed in the hospital for a long time," explained Rhoda Anderson, Corner Market Manager. "We've gotten a lot of feedback from the community and from our employees. They wanted a place to come and get snack, medication, and gifts for friends and loved ones admitted to the hospital," Anderson continued. "We are so blessed to have such a beautiful place to showcase these great items."
Anderson also encourages patrons to let the staff know if there are items you'd like to see available in the Corner Market.
For more information about PMC visit pikevillehospital.org or call 606-218-3500.