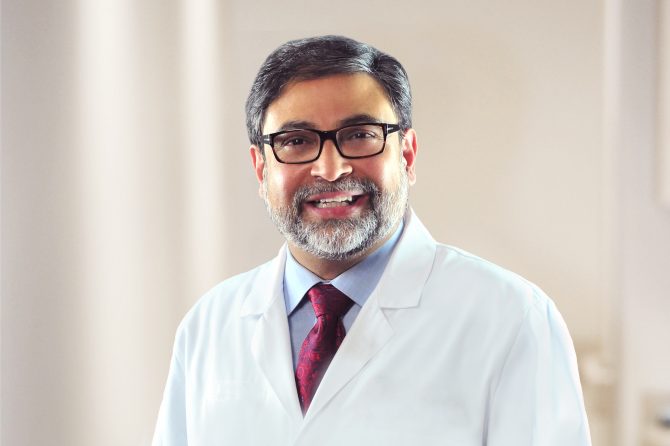 Pikeville Medical Center neurologist, Dr. Naveed Ahmed, was one of the few headache specialists across the country invited to attend a recent conference to discuss a brand new medication for the treatment of migraine before it was launched.
What is the new migraine treatment everyone is talking about? "There is a new medication that four of the major drug manufacturers are developing," said Dr. Ahmed. "As a board certified headache specialist, it was a privilege and honor to be invited to the launch of this medication to meet with the people involved with the trials and discuss how this medication is used to prevent chronic migraine headaches, rather than just treat the pain and symptoms."
How does it work? Research began many years ago that found people having migraine attacks have high levels of something called calcitonin gene-related peptide (CGRP). "This medication works to target CGRP," explained Dr. Ahmed "and prevent recurrent migraine headaches by blocking them." The medication is self-administered in a monthly dose through a pen-like device, similar to those used for insulin.
Who is it for? "These medications are typically used for patients who have failed with other preventative medications and have recurrent, disabling migraine headaches," explained Dr. Ahmed.
"Criteria for who can and cannot get this medication has been laid out by the FDA."
When will it be available at PMC? "It is available now!" said Dr. Ahmed. "At the PMC Neurology Clinic, a patient who meets the criteria for this medication will receive a prescription for it."
For more information or to schedule an appointment, call 606-218-2208.