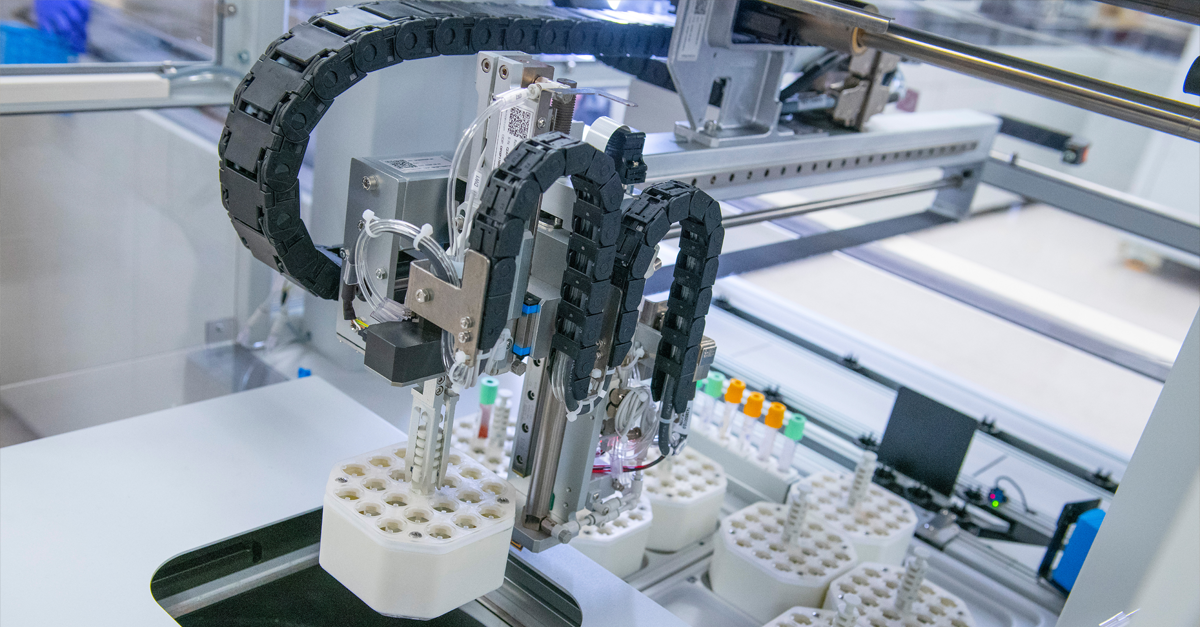 Pikeville Medical Center's (PMC) automated line in the newly expanded, state-of-the-art laboratory department, has completely revolutionized the way samples are processed at the hospital. PMC remains the only facility in the region with this advanced automated technology and is one of the most comprehensive automated lines in the state.
Thanks to the new automated system, called the Aptio, specimens are now processed with greater speed and better accuracy, requiring limited involvement from staff once the vials are placed on the line. Having the process completely computerized saves the techs time because they previously had to manually process every sample. "It minimizes error, reduces turnaround times and standardizes all tests because they are all processed the same way," explained lab Supervisor Lance Stamper. "Our productivity is so much better."
The blood bank and microbiology divisions of the lab also benefitted from the renovations that doubled the lab's size. As one of the largest consumers of blood products from the Kentucky Blood Center, PMC installed the Ortho Vision, which stores and automates blood used by the hospital. In the coming months, the lab will install the Bio-Fire Torch (the latest advancement in diagnosing infectious disease). This equipment provides quick, comprehensive and accurate results "These advancements mean better care for our patients," said Laboratory Manager Margaret Sparkman. "They can trust their test results are delivered as quickly and accurately as possible."
Because the PMC lab has more than doubled in size, there is room to expand services as technology improves. Many new instruments, including auto-verify have been added. Auto-verification means that if a test comes back normal, it is resulted to the physician and the techs can focus on doing what they were trained to do, like focus on tests that are abnormal.
Within the year, services will expand to further increase the lab's testing capabilities. For more information about PMC's laboratory, please call 606-218-3500 or visit the PMC Laboratory Services page.