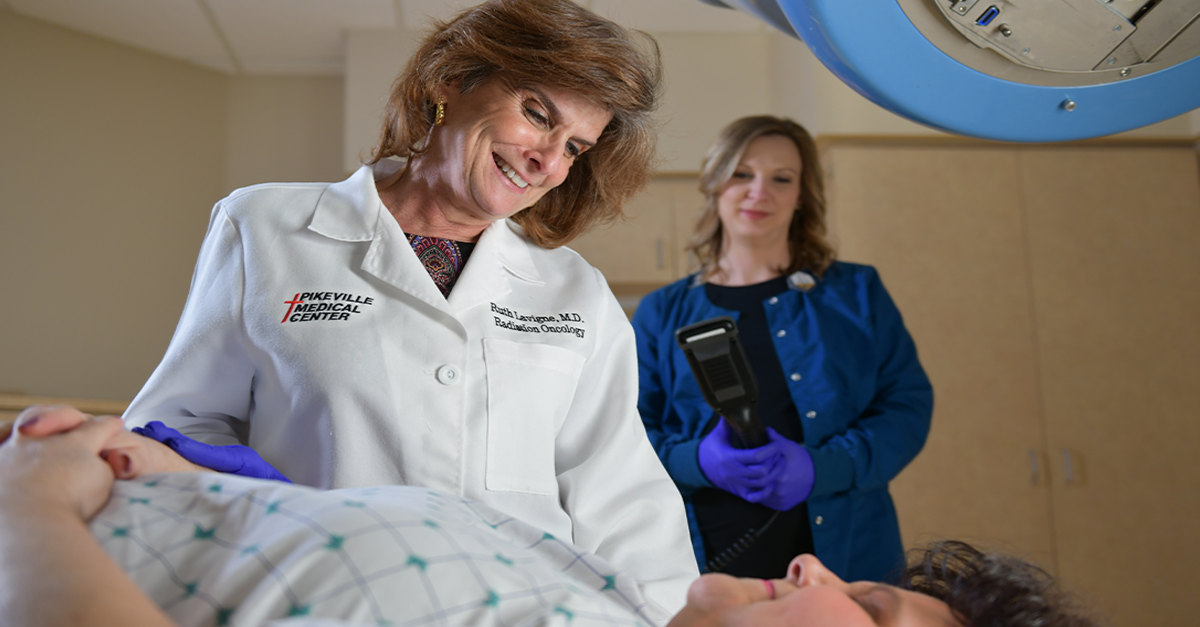 Pikeville Medical Center (PMC) today announced it has adopted the Xoft® Axxent® Electronic Brachytherapy (eBx®) System®, an advanced technology able to deliver a targeted dose of radiation directly to the surface of nonmelanoma skin cancer (NMSC) lesions. The Xoft System is FDA cleared for the treatment of cancer anywhere in the body, including early-stage breast cancer, gynecological cancers, and NMSC, including basal cell carcinoma (BCC) and squamous cell carcinoma (SCC).
"This technology offers many potential benefits to NMSC patients, including excellent clinical results and fewer treatments, compared to traditional radiotherapy," said PMC Radiation Oncologist, Ruth Lavigne, MD. "It can be administered on an outpatient basis, and patients can resume normal, daily activities immediately following treatment."
The Xoft System uses a proprietary, miniaturized x-ray source to deliver a precise dose of targeted radiation directly to the surface lesion while reducing the risk that radiation will affect surrounding healthy tissue.
"This technology is great for the patient. There is very minimal scarring because there is no incision," said Radiation Oncology Manager, Terry Adams. "Also, the therapist can remain in the room with the patient, making them more comfortable."
At PMC, the Xoft System represents a potential alternative to traditional NMSC treatments, such as Mohs surgery, surgical excision, curettage or cryosurgery. Appropri­ate candidates include NMSC patients with lesions in anatomically challenging locations (such as the ear, nose, scalp, neck, shin, and elbow), patients who may have trouble with wound healing, patients who are on anticoagulants, or those with medical comorbidities that may preclude them from surgery.
"Mohs surgery continues to be the standard treatment for NMSC, but it can result in disfigurement or scarring for some patients, depending on the size and location of the tumor," added Lavigne. "As the incidence of skin cancer continues to rise in the U.S., our goal at Pikeville Medical Center is to bring our patients the widest range of clinically proven treatment options that support positive outcomes and the highest levels of safety and convenience."