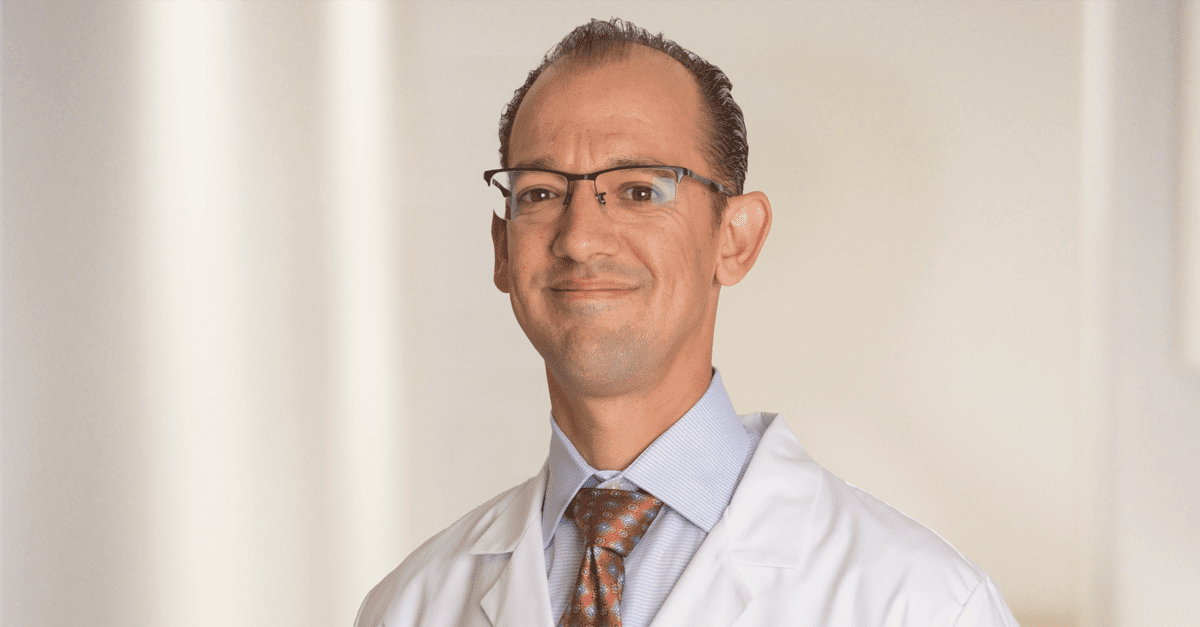 Pikeville Medical Center (PMC) proudly announces the addition of a new neurosurgeon, George M. Ghobrial, MD.
Doctor Ghobrial earned his bachelor's degree in biochemistry from the State University of New York (SUNY) in Binghamton. He earned his medical degree from SUNY Upstate Medical University.
He completed his residency in neurological surgery at Thomas Jefferson University Hospital in Philadelphia and a fellowship in spinal surgery at the University of Miami.
During medical school, Dr. Ghobrial was drawn to neurosurgery, a dynamic specialty that frequently uses the most advanced medical technologies to help patients with medical issues.
He says his primary goal as a neurosurgeon is to treat patients and improve their quality of life.
"When patients come to the clinic, they can expect an engaged and compassionate listener who is eager to learn their goals and values, and create a plan centered around that," explained Dr. Ghobrial. "For most patients with spinal problems, alleviating pain is the primary goal. For others, achieving more independence in everyday activities is the primary focus. My patients can expect a unique plan for them."
While in Miami working on his fellowship, Dr. Ghobrial perfected his minimally invasive surgery techniques; a skill he is bringing with him to PMC.
"With rapidly improving technology, more patients are able to benefit from these surgeries," said Dr. Ghobrial. "The focus of this type of surgery is to provide the same level of care while also attempting to decrease pain after surgery, shorten the recovery period, provide smaller incisions, and limit pain medication use after surgery."
Dr. Ghobrial has chosen to continue his career with PMC, having worked in a temporary position in neurosurgery since the summer.
"I have had a positive experience providing neurosurgery care at PMC," said Dr. Ghobrial. "The PMC team is friendly, committed, and they hold a high standard for patient care. Ultimately, I think Pikeville is a great place to raise kids."
When he is not taking care of patients, Dr. Ghobrial enjoys restoration projects, woodworking, and writing. He met his wife during residency and they share three boys.
To schedule an appointment with Dr. Ghobrial or for more information, please call 606-218-2208.