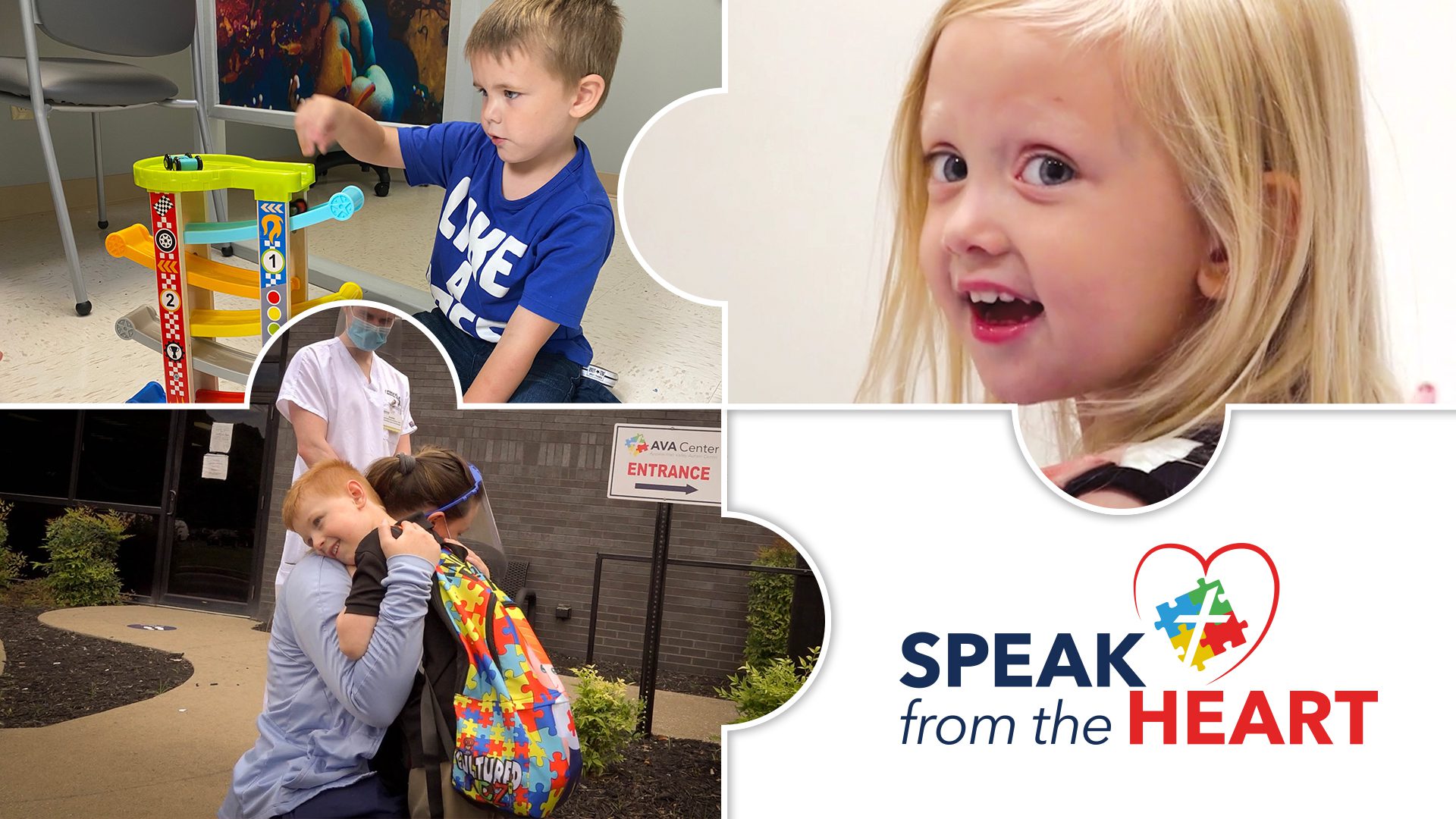 Dear Friends,
Over the past several years, Pikeville Medical Center (PMC) has been at the forefront of advancing pediatric care. Through hard work and God's blessing, we opened the first phase of the Appalachian Valley Autism (AVA) Center in spring 2020. In December 2020, thanks to our spectacular staff, the AVA Center was designated as a Certified Autism Center™ (CAC) by the International Board of Credentialing and Continuing Education Standards (IBCCES).
This facility and the service it provides have grown beyond all expectations. Starting in a modest 3,000 square feet structure, the center has grown and is now located in the Health & Well-being Learning Center, formally known as the Summit Building. With the new $1.4M expansion project, The AVA Center will expand to 27,000 sq. ft. to grow our Applied Behavioral Analysis (ABA), Occupational, Speech, and Feeding therapies to children on the autism spectrum between the ages of 2 and 12 and will soon provide Osteopathic Manipulative Treatment (OMT) and Autism Diagnostic Observation Schedule (ADOS) assessments.
As many of you know, this project is important to me personally. My granddaughter Ava was diagnosed on the autism spectrum at the age of two. Sadly, we know too well the difficulties families in similar situations have experienced. After diagnosis, finding no program to help your child in our region feels hopeless. Ava is now three and is a part-time learner at the Center. She's a chatterbox, always loving and happy. This fall, Ava will leave our program and begin her transition into pre-school.
With the AVA Center and its exceptional staff, families now have hope. Eastern Kentucky families are able to stay in their communities while their children receive the therapy, love, and guidance they need and deserve. While many families have struggled in the past with the lack of care in our area, God has paved the way forward for this program and has changed the sad narrative that once existed.
Recently, we launched the Speak From the Heart campaign to help fund the expansion of the AVA Center. Thanks to your kindness and the generosity of our staff, vendors, friends and community partners, we have raised nearly $500,000. These funds will make a huge difference in the facility and children's lives for many years. With our growth plan and your contributions, we hope to grow AVA Center capacity from 24 to 80-100 learners within the next 12-18 months.
The AVA Center is a blessing and indeed God's work. We have watched some learners, who were once non-verbal, communicate with expressions and words. Seeing a smile for the first time is a blessing. Hearing your 5-year-old child say, "I LOVE YOU," is a gift that money can't buy. There have been many milestones reached. However, there are also struggles. This program will enable children on the spectrum celebrate victories and find the best path to navigate the difficulties.
Many places in the Bible speak of a child's value and importance.
In Mark 9:36-7, Jesus teaches his disciples through both actions and words: "And he took a child and set him in the midst of them: and when he had taken him in his arms, he said unto them, whosoever shall receive one of such children in my name, receiveth me: and whosoever shall receive me, receiveth not me, but him that sent me."
This verse is very dear to my heart and has led Pikeville Medical Center to make significant investments to expand pediatric services to those we serve.
We wanted to personally thank each of you who has supported this cause, whether by donating, lending a hand, or praying for us. We ask that you continue to pray that the AVA Center will grow and accomplish our mission.
We feel the love and support from each of you and our community. On behalf of our learners, their families, and AVA Center staff, we thank you from the bottom of our HEARTS.
Autism is not a disability. It is simply a different ability.
Thanks again and may God bless us all.


Donovan Blackburn
Pikeville Medical Center, Inc.
CEO and VP of Board of Directors