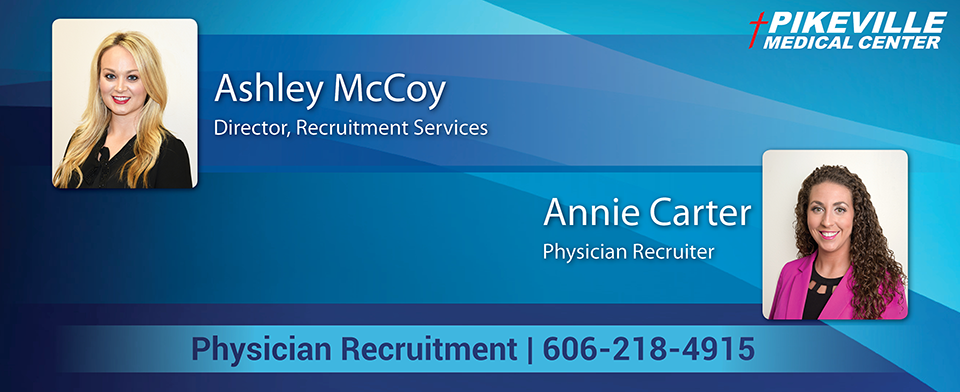 Take a behind-the-scenes tour of the PMC Clinic Building, a state-of-the-art facility featuring surgical and endoscopy suites, and exam rooms with cutting edge technology.
For physicians aspiring to practice in a progressive, growing medical community that demands quality and breeds excellence, Pikeville Medical Center is the place for you.
As a 300-bed tertiary care center, the hospital offers more than 400 services, including most major specialties and many subspecialties.
PMC continues to experience growth and a need for well-trained physicians. In 2014, the hospital completed a $150 million expansion, adding the 11-story PMC Clinic Building and a 10-story parking garage. The PMC Clinic Building houses new physician offices, exam rooms and state-of-the-art operating and endoscopy rooms. The enclosed parking garage accommodates 1,162 vehicles.
The combination of first-class care, state-of-the-art technology and a highly motivated support staff has enabled PMC to recruit outstanding physicians.
PMC is currently seeking new physicians and offers generous salaries and an excellent benefits package.