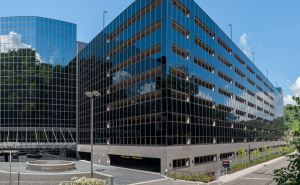 The PMC parking garage offers convenient parking on 10 levels with room for well over 1,000 cars. Patients may enter the parking facility from either the ramp on Harold's branch road, or from the access road directly across from the hospital's digital billboard.
Parking is also available at several locations around the hospital and on the riverfill.
Security officers are on duty at all times to assist both patients and visitors with any safety or security concerns. The officers can also help if you:
have been locked out of your car
need a battery boost
need an escort to your vehicle
Pick up the phone in any parking lot and have the operator page an officer for assistance (dial "0" inside the hospital for the operator).