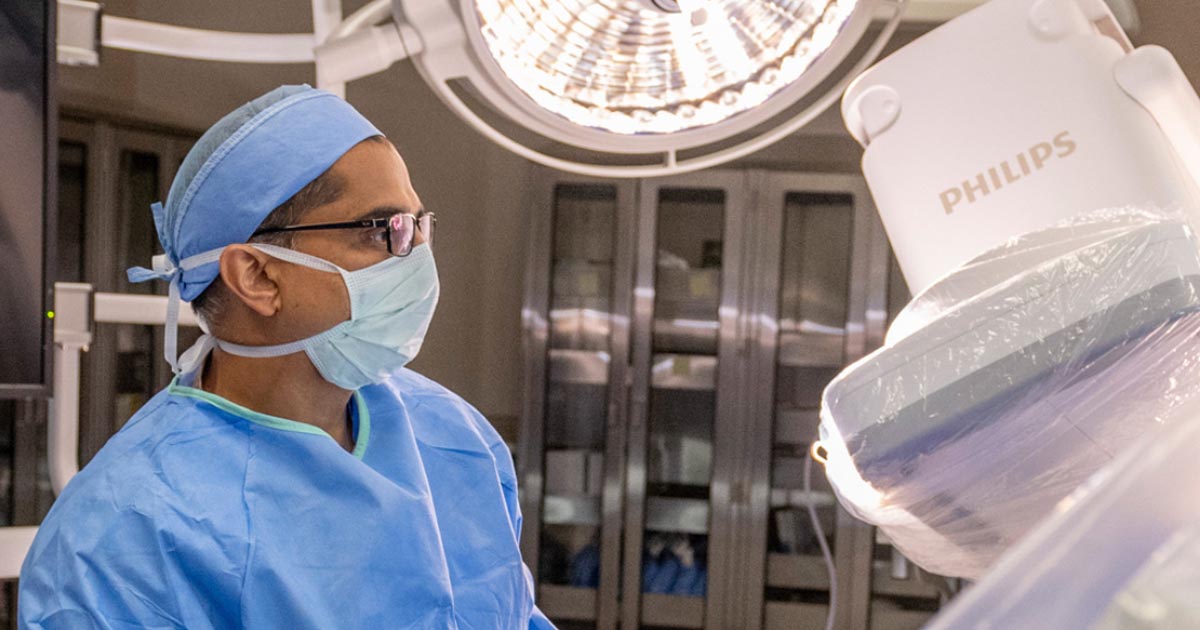 Pikeville Medical Center (PMC) provides the most comprehensive heart and vascular program in the region and is proud to showcase three state-of-the-art interventional cardiac catheterization (cath) labs.  The cath labs, featuring a Philips Azurion imaging system, were at the heart of a $4.8 million USDA Economic Development grant project.
"These labs equip us to provide almost everything available in the world of cardiology now and for many years to come," explained PMC Medical Director of the Cath Lab and Interventional Cardiologist, Muhammad Ahmad, MD.  "This technology is amazing.  During a procedure, I can see a CT image from radiology, an ultrasound image and an MRI on the monitor at the same time."
This advanced technology enables physicians at PMC's Heart and Vascular Institute to perform many cutting-edge procedures that were once only available in larger cities.  This keeps patients close to home and family, for both the procedure and the recovery time that follows.
For additional information about PMC's cardiac cath labs or to make an appointment with one of the specialists in the PMC Heart and Vascular Institute, call 606-430-2201.