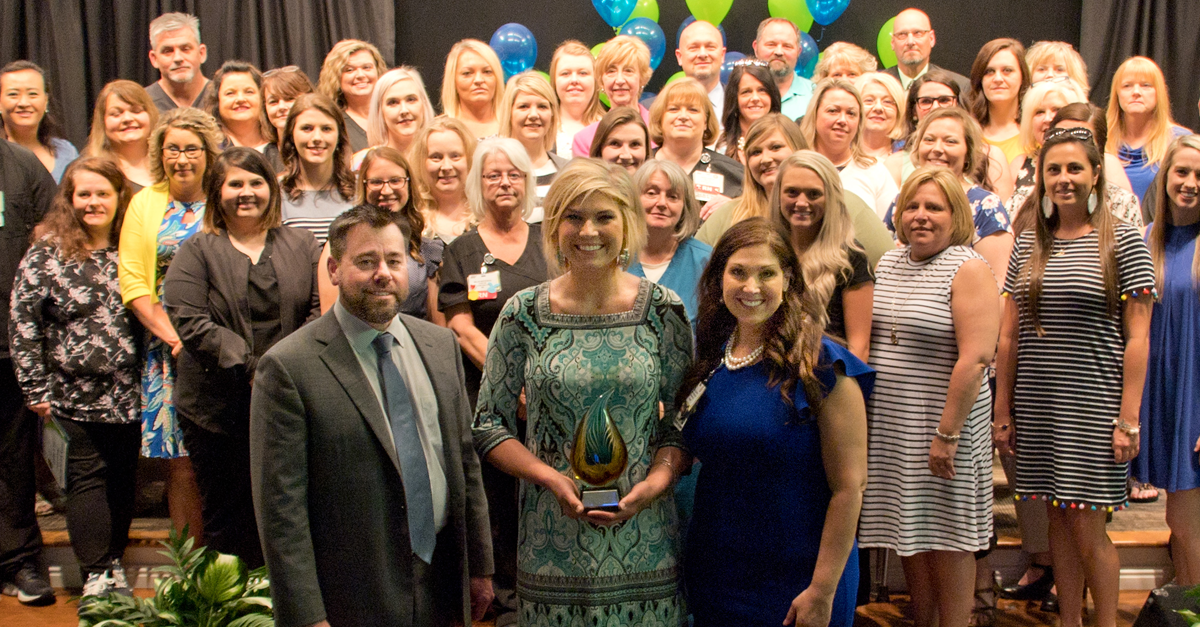 On Monday, May 6 Pikeville Medical Center (PMC) held their annual Nurse of the Year Ceremony.
Thirty one nurses were awarded departmental nurse of the year recognitions and at the end of the evening PMC Senior Vice President and Chief Nursing Officer Michelle Rainey presented the over-all 2019 Nurse of the Year to Alyssa Kidd, RN.
Rainey recalled many experiences with Kidd and was proud that she was the person who hired her.
It has been said that Alyssa Kidd touches the heart of every patient she encounters. The love and compassion for her patients radiates throughout the PACU department.
Kidd has been a nurse since 2014. She has a bachelor's degree in biology, recently earned her BSN and is now only two classes away from completing her masters in nursing with an emphasis in healthcare.
She is a proud wife and mother to two beautiful babies. While busy with school, work, and family she still finds time to help those in need. She is an active member of the Betsy Layne Freewill Baptist Church and is involved with operation school shoes for Floyd county.