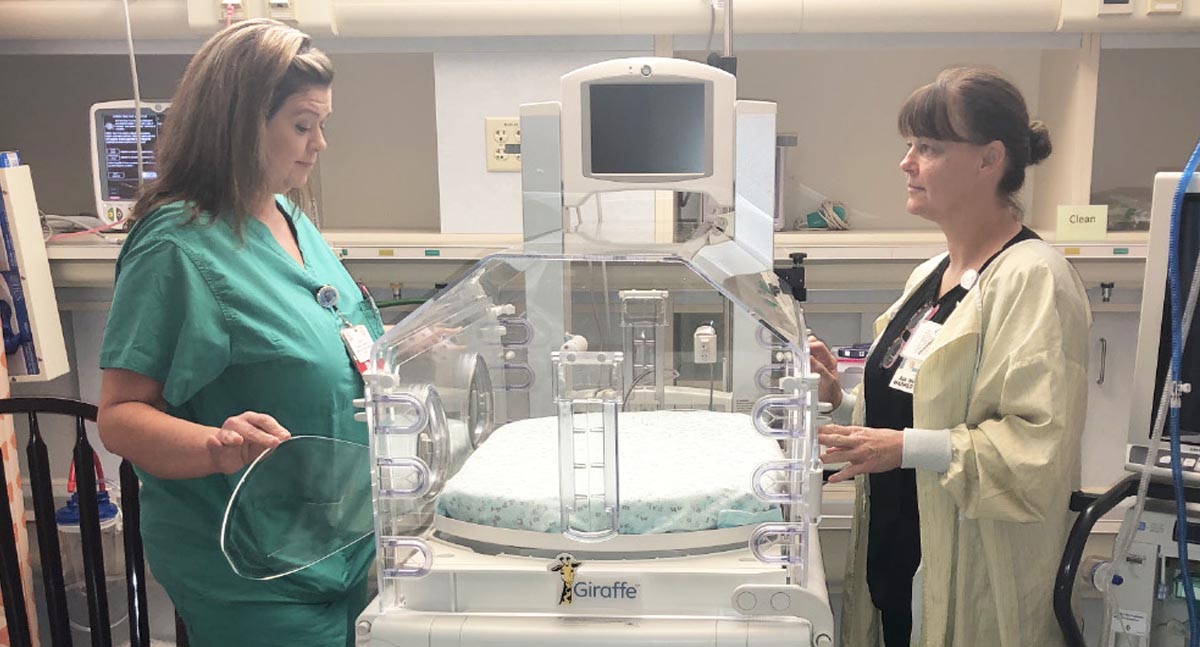 Pikeville Medical Center's Neonatal Intensive Care Unit (NICU) recently received a Brave Beginnings grant to expand care in the hospital's NICU. This grant allowed PMC to provide the NICU with critical equipment to ensure ventilators and vital NICU equipment are available for newborns in PMC's unit.
Adequate neonatal equipment is essential for newborns.  Research shows that 27 percent of infants who are moved from one point of care to another experience complications such as hypothermia.  Premature infants have a decreased control of their temperature regulation due to an immature nervous system.  Temperature stability is a massive issue in a newborn's life.
The new Giraffe Incubator purchased with the grant money is one of the most advanced, developmentally supportive pieces of equipment designed to promote the growth and stability of fragile newborns.  The Incubator is able to provide several different modalities of treatment to the newborn within the same piece of equipment, reducing the need to transfer the infant from different pieces of equipment.
The new equipment will also have benefits beyond the newborn's medical care.  PMC's NICU will be able to provide the level of care premature babies need locally, thus reducing travel costs and other financial burdens to parents and family of the infant.  The ability to remain close is of immense importance and allows a greater connection between the baby and family.
For more information about the services provided by PMC's NICU, visit the NICU page or call 606-218-3500.