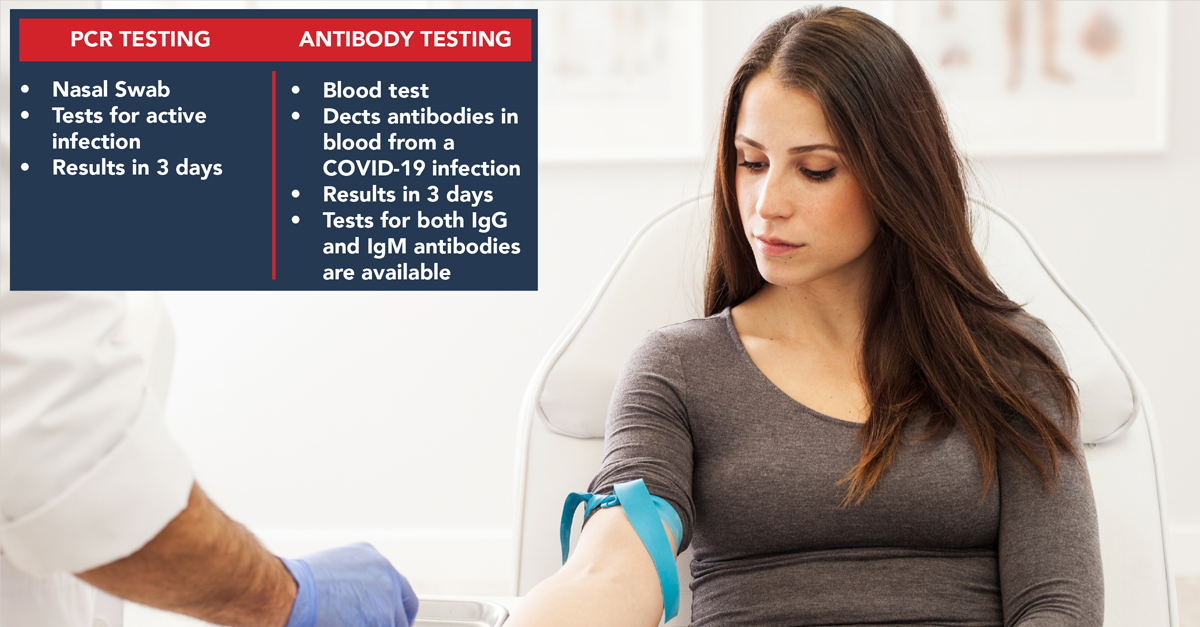 As businesses begin their reopening process, Pikeville Medical Center (PMC) is offering a testing option for employers who want a convenient method of testing their employees as part of their strategy to keep their customers and workforce safe.
A healthier workforce in the region will give an extra boost to steps already in place to help the community settle into a new normal.
The most recent advancement in the fight against COVID-19 is the development of antibody testing. When people get an infection, their immune systems make proteins called antibodies which help fight the infection.
Antibody tests show two different types of antibodies to COVID-19, IgM and IgG.
IgM antibodies develop early in an infection, whereas IgG antibodies are more likely to be present after a patient has recovered.
On-site testing is available for 10 individuals or more and no physician order is required.
For more information about COVID-19 testing options through PMC, or to schedule testing for your employees, contact Leann Hubbard at 606-218-3560.