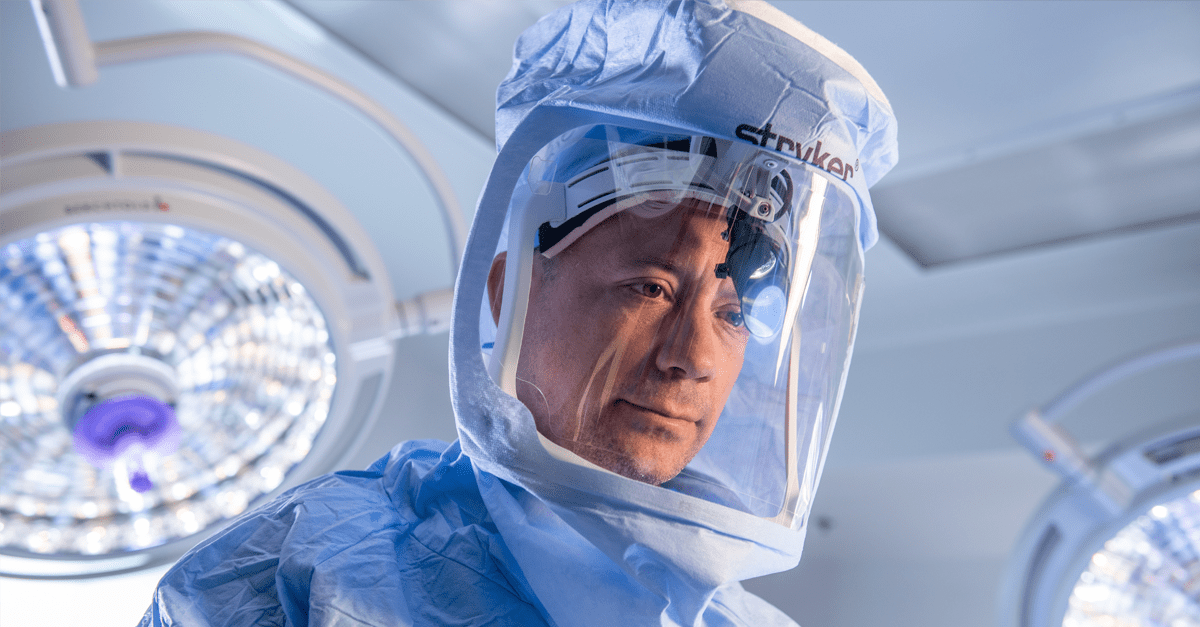 Pikeville Medical Center (PMC) is providing the region with the most advanced technology for orthopedic patients. PMC is the only hospital in the state certified by Joint Commission for joint replacement hip, joint replacement knee, and hip fracture.
Receiving these certifications means based on reviews, PMC has successfully met national standards, clinical guidelines, and outcomes of care.
Orthopedic Surgeon Kevin Pugh, MD, is Board Certified by the American Board of Orthopedic Surgery in Orthopedic Surgery, specializing in hip and knee replacements and revision hip and knee replacements.
Dr. Pugh performs total hip replacement surgery using an anterior approach to the front of the hip joint as opposed to the lateral (side) or posterior (back) of the hip.
Dr. Pugh uses the Hana table, a state-of-the-art fracture table, to optimize the anterior approach for a total hip replacement.
"The Hana table allows us to make the anterior approach. This means decreased length of stay, smaller incisions and patient mobility improves, allowing them to bend up to 90 degrees within a couple of hours," said Dr. Pugh.
He says patients will see less blood loss, smaller incisions and typically can go home sooner.
PMC is one of the very few medical centers using the Hana table, and PMC has two tables for surgery.
Most patients needing a total hip replacement are candidates to undergo surgery using the Hana table.
"The recovery time for the anterior procedure is minimal. Patients typically do not have any physical therapy or home health," added Dr. Pugh.
PMC utilizes cutting-edge technology, including ultrasound-guided injections and digital x-rays, and offers the latest advancements in procedures, such as direct anterior hip replacements, partial knee replacements, shoulder replacements, ACL surgery, fracture care and rotator cuff repair.
In addition, PMC offers hand surgery, orthopedic trauma, sports medicine and podiatry services to patients.
For more information about PMC's Orthopedic Services or to schedule an appointment, call 606-218-2206.