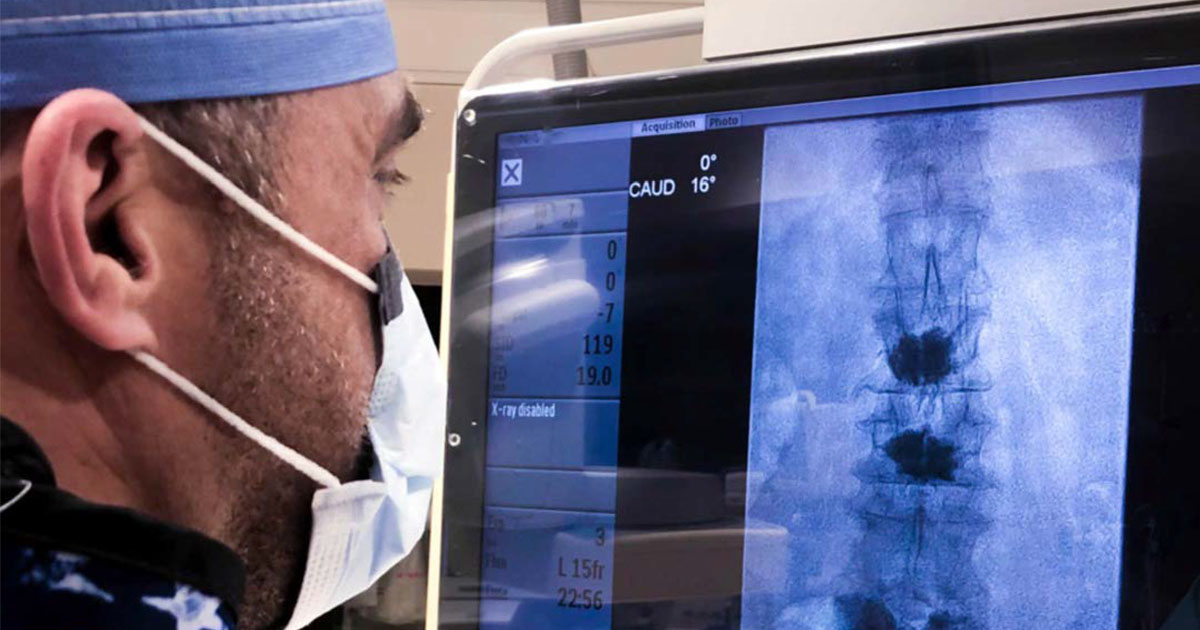 Many patients suffering from pain caused by osteoporosis are finding relief, thanks to a procedure being performed at Pikeville Medical Center (PMC) that injects cement into a patient's vertebra.  Osteoporosis literally means "porous bone," and is a disease where bones become dangerously fragile, frequently resulting in fractures. When these fractures happen in a person's back, physicians in PMC's Interventional Radiology Department (IR) may be able to relieve the pain by injecting bone cement directly into the fractured vertebra.
Kyphoplasty is an outpatient procedure where cement is used to stabilize the fractured vertebra and restore some of the vertebra's lost height caused by osteoporosis. In many patients, the kyphoplasty procedure drastically reduces pain, which, in turn, can eliminate or reduce the need to use opioid pain medication.
"By offering the kyphoplasty procedure, we are doing much more than repairing a fracture," explained Andrea Akers, Assistant Vice President of Surgical Services. "Some patients say relief of their back pain is immediate, and that goes a long way in giving them their quality of life back."
With IR, physicians use imaging techniques such as x-rays, MRIs, CT scans and scopes equipped with tiny cameras to perform procedures. The images help interventional radiologists locate the exact spot where a procedure needs to be performed, reducing the need to make large incisions in many instances. The entire kyphoplasty procedure, including the injecting of the cement, is done with a small incision. Following the procedure, the patient is typically allowed to go home after spending a few hours under observation in a recovery room.