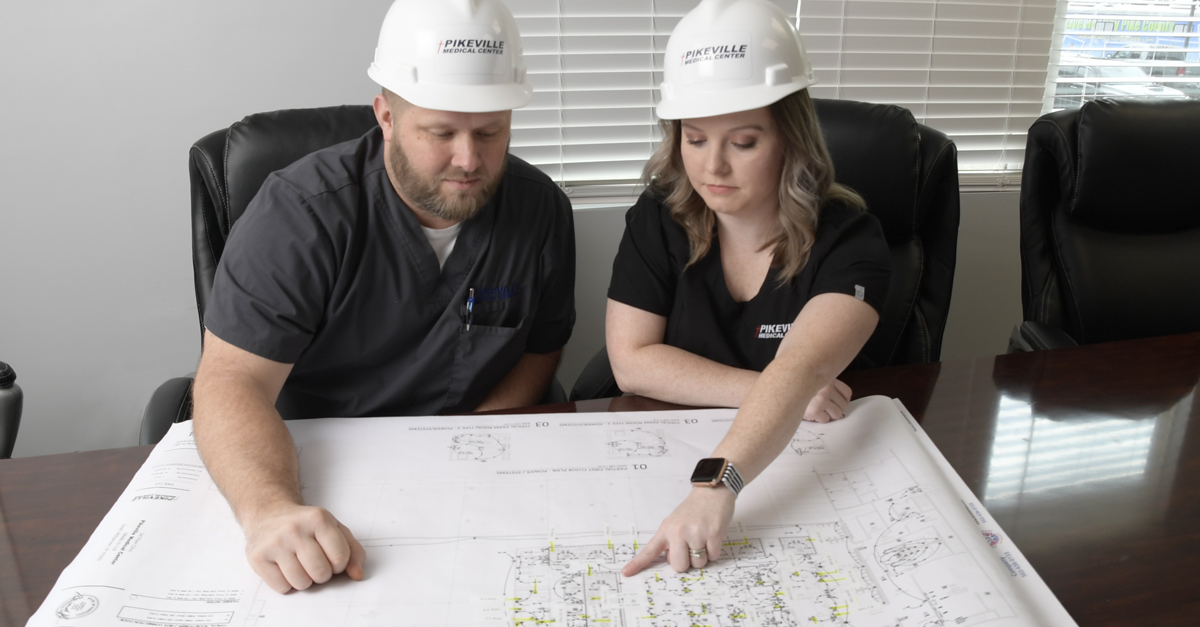 Pikeville Medical Center's (PMC) Emergency Department (ED) recently announced its certification for pediatric readiness. The prestigious accreditation is just one step toward the future of pediatric care at PMC.
The hospital's ED has always treated pediatric patients. However, a new unique addition is being planned for construction to continue providing 24-hour care to pediatric patients with urgent and medical needs.
The new area will be pediatric-inspired with a special waiting area and treatment rooms that are kid-friendly.
"The growing number of patients we see in the ED highlights a need for us to provide this new addition for our pediatric patients, close to home," said PMC ED Director, Dale Morton. "We will be able to offer patients the same quality care without traveling outside of the area in a more pediatric friendly atmosphere."
Offering care that includes a patient's family in each step of the process will continue and remain a primary goal in the ED. The doctors and nurses are specially trained to treat pediatric patients and have undergone continuing certification of pediatric care.
"The investment in special advanced imaging devices that are geared toward children will continue to set us apart from any other facility," said Morton. "We have pediatricians who are available for our patients who require additional care after an emergency."
Elementary schools throughout eastern Kentucky are invited to schedule field trips to learn about what to expect should they ever need emergency care.
For more information or to schedule a field trip, please contact Brandi Adkins at 606-213-3387 or email brandi.adkins@pikevillehospital.org.