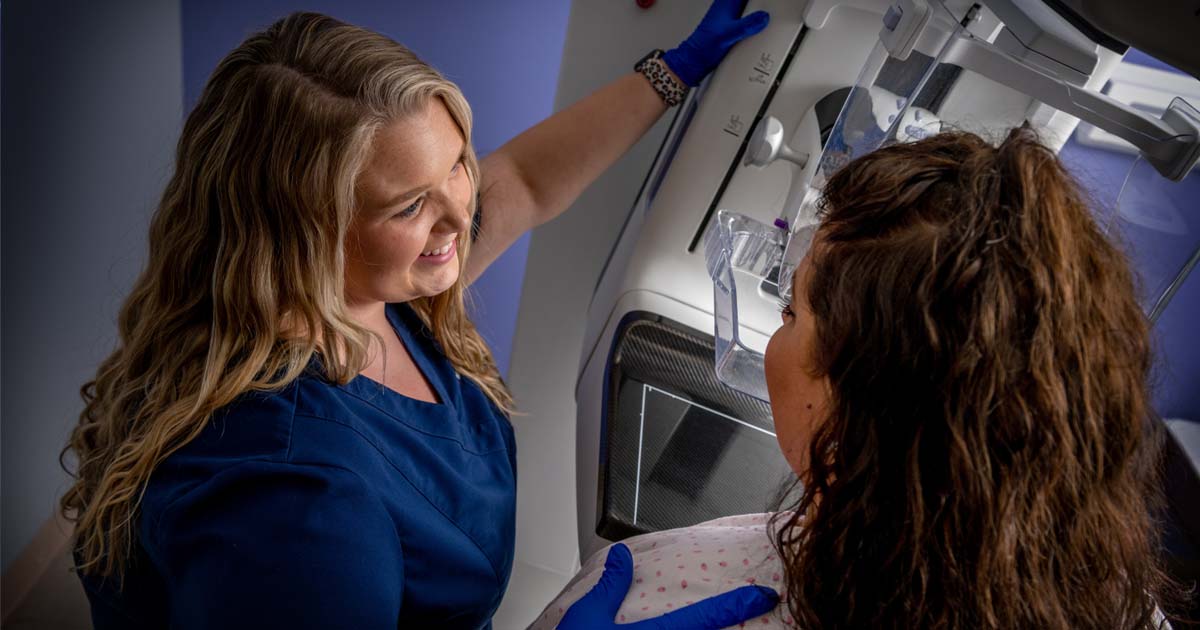 Worldwide, October is known for Breast Cancer Awareness and is a time set aside to show support for those who have been affected by the disease. Pikeville Medical Center (PMC) is committed to providing advanced technology and treatment options for patients in the region fighting breast cancer.
This month and all year, PMC is committed to serving breast cancer patients in the region. No matter what type of cancer or treatments patients are having, the PMC Leonard Lawson Cancer Center staff will be there through every step of the journey.
According to the Centers for Disease Control and Prevention (CDC), breast cancer is the most common cancer among American women. While they cannot prevent cancer, mammograms have been proven to be the best way to detect breast cancer early when it is easier to treat and before it is big enough to feel or cause symptoms.
PMC offers 3D mammography as the standard tool for screening mammograms. A 3D mammogram, which combines multiple breast x-rays to create a three-dimensional image of the breast, offers advantages in detecting breast cancer in people with dense breast tissue. Several studies have also indicated that 3D mammograms can find more cancers than traditional 2D mammograms and reduce the number false positive readings.
"A woman over the age of 40 who has concerns about her breast health can get a screening mammogram without a doctor's order," said Neil Hunt, manager of the PMC Outpatient Diagnostic Center. "If you discover a lump, have pain or symptoms, call your doctor to get a diagnostic mammogram. PMC employs very skilled technologists, and the mammography services here are ACR accredited."
According to CDC statistics, approximately one in every eight women will develop breast cancer in her lifetime. Survivability of this disease is much greater when detected in the earliest stages.