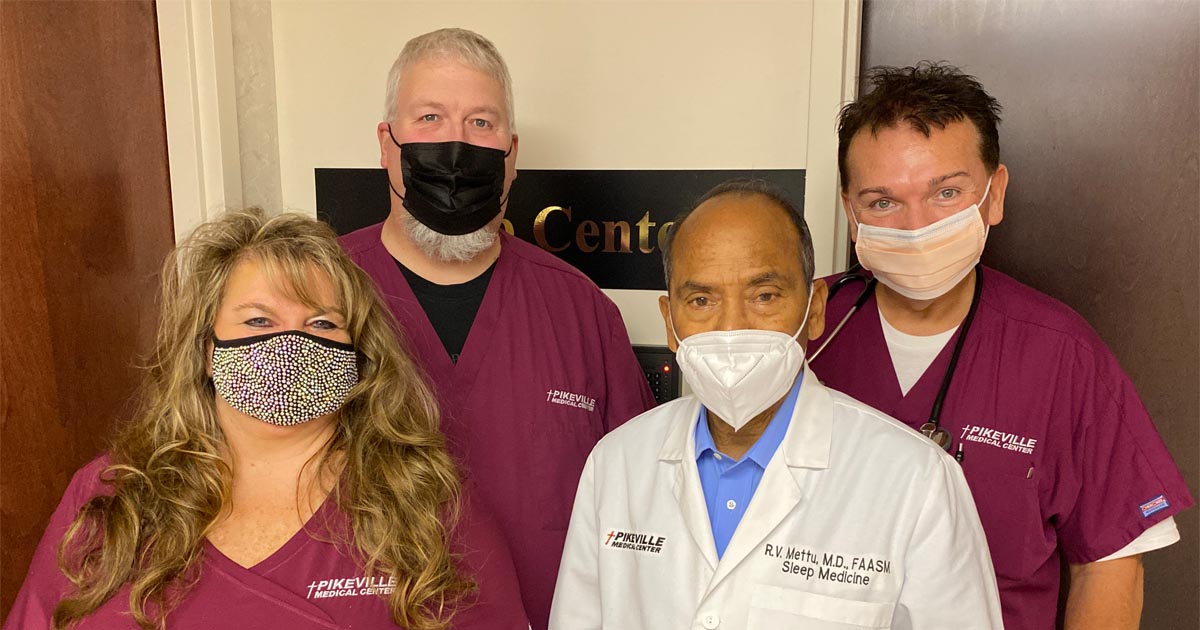 Pikeville Medical Center (PMC) has one of the most comprehensive and experienced sleep centers in the region, committed to providing high-quality care to patients experiencing sleep related issues.
Accreditation is a very important component of quality healthcare, as it confirms that services are held to a very high standard and that improvements can be implemented when needed.
The PMC Sleep Center recently received its sixth consecutive accreditation from the American Academy of Sleep Medicine (AASM), the gold standard in sleep medicine accreditation. This accreditation is a five year accreditation that covers over 50 individual safety and performance standards.
The AASM accredits sleep medicine facilities all across the country and is 100% sleep focused. Receiving this re-accreditation further demonstrates PMC's continued dedication to quality care for sleep patients.
Assistant Vice President of Respiratory Services Dwight Buckley says another advantage of this accreditation is continued support and guidance. "The AASM provides us with updates between accreditations to help us to continue providing high-quality care for our patients throughout the accreditation cycle," explained Buckley. "These updates help us know if we need to improve one of our procedures, add a new safety check or a number of other possible things to improve our services."
This ongoing communication between the PMC Sleep Center team and the AASM enables PMC to meet all AASM standards between accreditations and implement any new standards that are introduced to further improve the safety and performance of the PMC Sleep Center.
To learn more about the Sleep Center at PMC, visit https://www.pikevillehospital.org/services/sleep-services/.