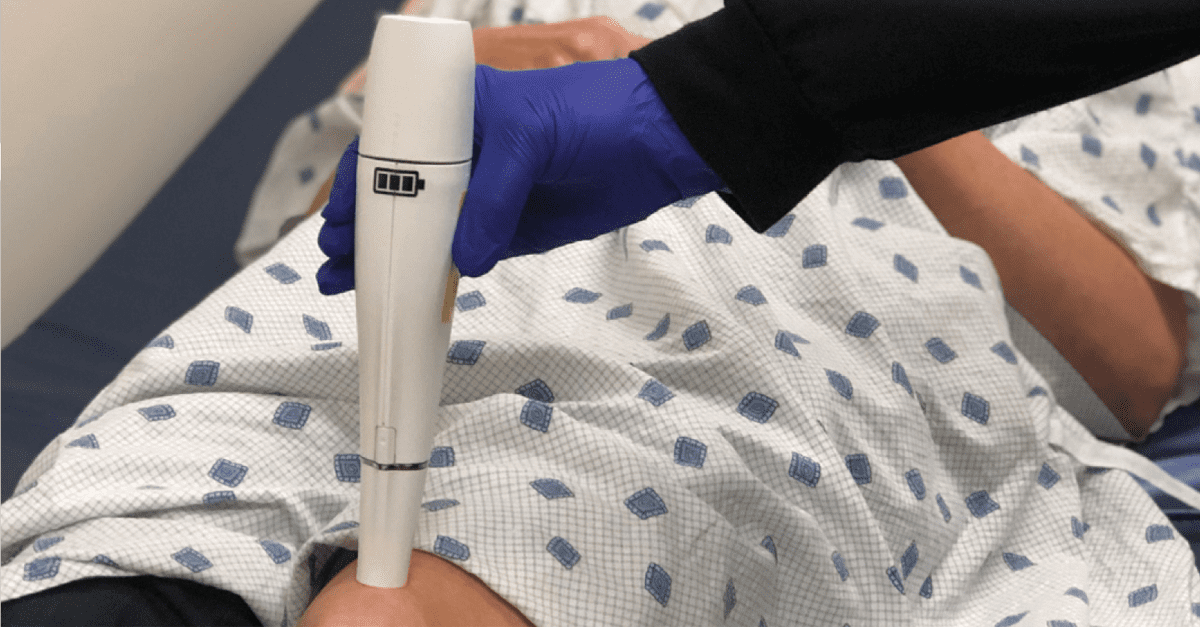 Pikeville Medical Center (PMC) is one of the few hospitals in the state offering iovera° .
iovera° is a non-opioid way to manage pain by treating peripheral nerves. The advanced technology distributes cold temperature on targeted nerves that will temporarily disrupt the transmission of pain signals from the pain receptors to the brain.
This treatment was implemented to assist qualifying patients who are undergoing a total knee replacement and can be performed before knee surgery to help reduce pain during the weeks following surgery.
The device is applied directly to the knee to freeze the nerves. This procedure controls pain for the patient even after surgery. Patients typically see less pain up to 90 days.
This addition allows PMC physicians to deliver precise, controlled doses of cold temperature on nerves and minimizes the chance for damage to tissue and surrounding areas.
"iovera° significantly improves patient recovery time," said PMC Orthopedic Surgeon, Kevin Pugh, MD. "Patients see less pain postoperatively. iovera° was designed to reduce opioid dependence in patients after surgery."
PMC staff has completed extra training to provide this advanced care for patients.
"This advanced technology keeps us on the cutting-edge for orthopedic surgery," Dr. Pugh said. "PMC Orthopedic Surgeons take pride in providing quality care to all our patients."
He says the use of iovera°  is a way to help patients safely manage their pain by reducing the amount of pain medication a patient would require.
To better understand the many advanced opportunities for orthopedic care at PMC or to schedule an appointment, call 606-218-2206.