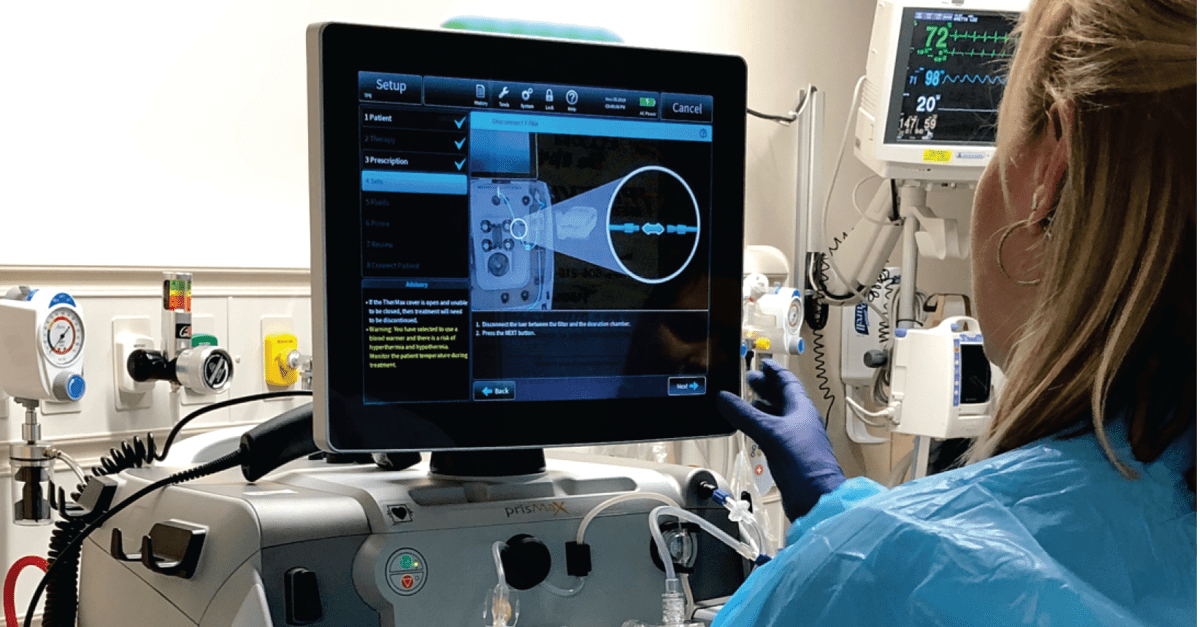 Pikeville Medical Center (PMC) remains on the cutting edge of advanced patient services by being the only hospital in eastern Kentucky to offer plasmapheresis, successfully treating its first patient last week.
Plasmapheresis is a great investment for PMC because it is useful in treating illnesses across a number of specialties including neurology, nephrology, rheumatology and hematology.
When a person is sick, the plasma in the blood contains antibodies that attack the immune system. This technology works by painlessly separating the liquid plasma from the blood and filtering out all the antibodies. The blood is then returned to the body, cleaned.
For many years PMC has sent patients to another facility, hours away, because this service was not offered.
The first patient treated at PMC with plasmapheresis was diagnosed with Myasthenia Gravis (MG), by PMC Neurologist Naveed Ahmed, MD.
Patients with MG lose muscle function over time because antibodies from the disease interfere with how the muscles interact with the nerves.
After a few cycles of plasmapheresis, the patient was already showing signs of improvement.
"This patient went from being unable to move or breathe to now sitting up in a chair," said PMC Hematologist /Oncologist Christopher Croot, MD, who consulted on the case and administered the treatment.
Antibodies were removed from the blood, allowing the nerves and muscles to interact properly, ultimately restoring muscle function.
Dr. Croot says he also plans to use plasmapheresis to treat patients diagnosed with a host of various blood conditions.
Plasmapheresis is commonly used to treat kidney illnesses and many rheumatological conditions.
"If we have patients that present with an illness requiring plasmapheresis, we can do that here at the hospital now, instead of sending our patients to another facility for treatment," said PMC
Nephrologist Chinmay Patel, MD. "They can stay close to home and that is better for everyone."
"We are blessed to have the support of Chief Executive Officer Donovan Blackburn and Chief Medical Officer Dr. Aaron Crum, who are continually looking for ways to improve patient care at PMC," Dr. Ahmed added.
For more information, or to make an appointment, please call 606-218-3500.