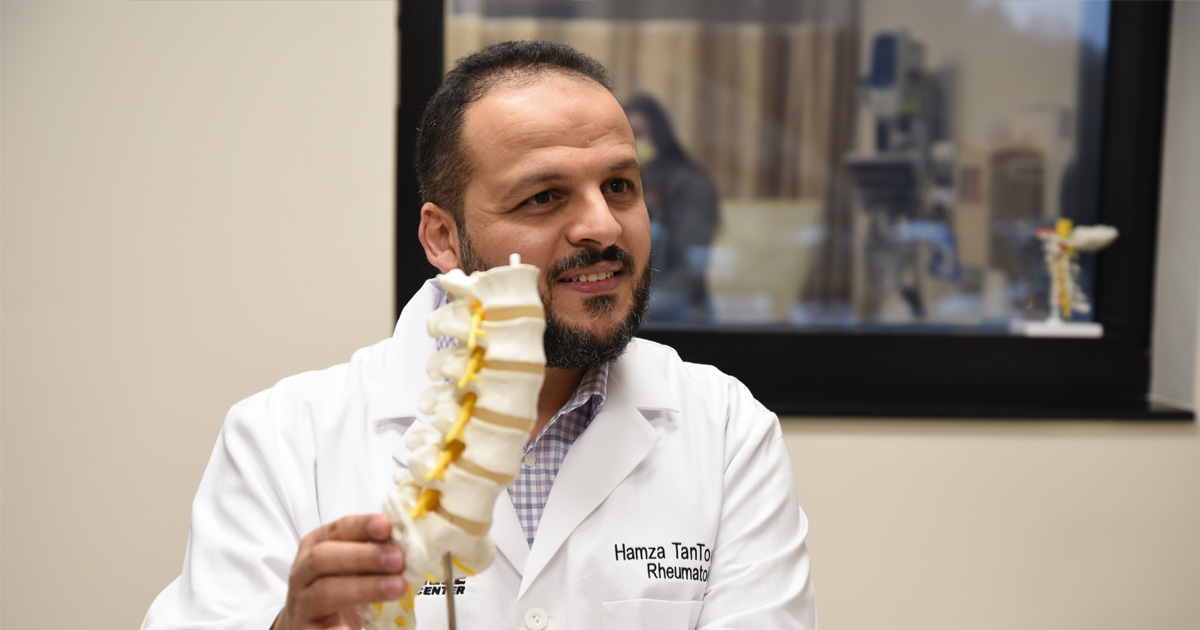 Some complex conditions and chronic diseases require advanced, specialty medication therapies not available at a traditional pharmacy due to expense and their complex nature. These medications may require special handling by the pharmacist or administration by injection or infusion services.
Pikeville Medical Center (PMC) offers a specialty pharmacy to provide services not offered by many facilities in the eastern Kentucky region. Staff at the PMC Specialty Pharmacy work directly with providers to ensure patients can receive the specialized medications their health conditions require. Some conditions that require specialty medication include Multiple Sclerosis (MS), cancer, Crohn's disease and rheumatoid arthritis.
"In the field of rheumatology, having a specialty pharmacy close by is a tremendous asset because it helps patients get important medications quicker," explained PMC Rheumatologist, Dr. Travis Sizemore. "For many of these conditions, the speed of which the treatment begins really matters."
Unfortunately, specialty drugs can be expensive, and it is common for patients to be told by their insurance companies to pay a percentage of the drug's cost rather than a flat co-pay. Because specialty prescriptions can be difficult to navigate, PMC is committed to make the process as easy as possible. Specialty pharmacy staff members are available for consultations, insurance questions and financial concerns, and can often work with insurance companies to get authorizations for coverage. They can also assist with information and contacts for financial assistance.
Specialty prescriptions can be picked-up in person or delivered to a patient's home or provider at no additional cost. Consultations and questions can be provided by phone 24 hours a day.
For more information about PMC's Specialty Pharmacy, call 1-888-762-5979.