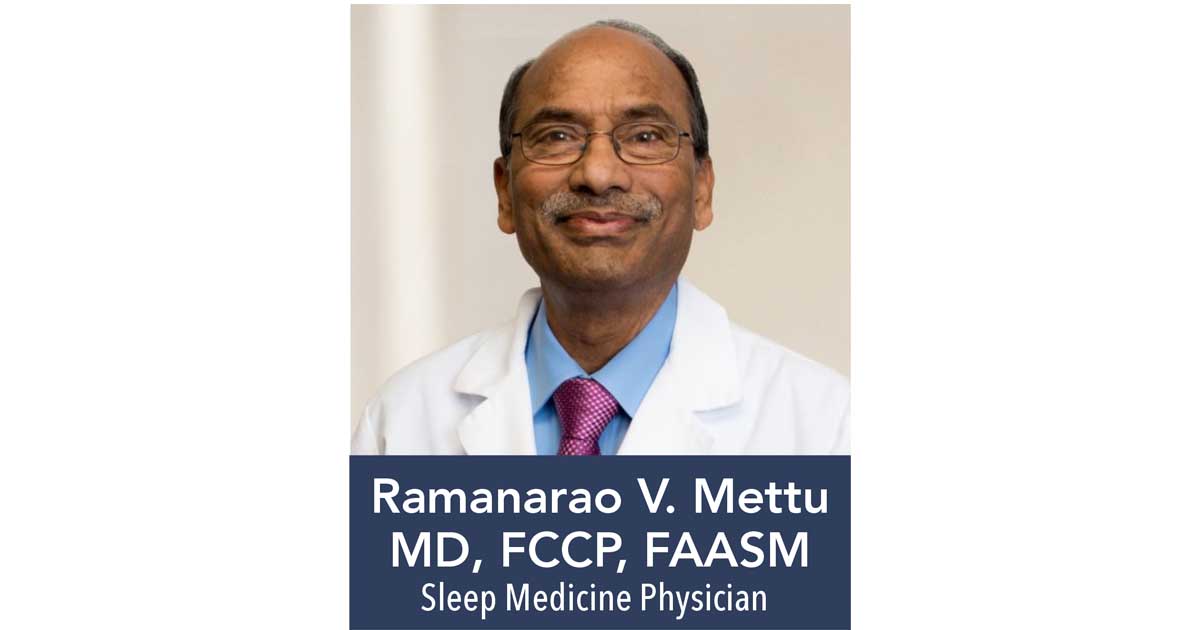 The CDC estimates that 50 to 70 million Americans suffer from chronic sleep disorders, which have the potential to complicate existing health problems.  For patients who realize that lack of sleep is starting to interfere with work or other daytime activities, it may be time to consider a sleep evaluation.
Pikeville Medical Center (PMC) has one of the most comprehensive and experienced sleep centers in the region, led by a physician who is board certified by the American Board of Sleep Medicine.
R.V. Mettu, MD, FCCP, FAASM, has been treating patients for sleep disorders for nearly 30 years and has dedicated his career to treating patients whose quality of life has suffered from sleep depravity.  Dr. Mettu's patients commonly have Insomnia, Sleep Apnea, Narcolepsy, Restless Legs Syndrome and REM Sleep Behavior Disorder, among other things.
"I have always felt strongly about the well-being of my patients," said Dr. Mettu. "Providing Sleep Services to the region for over 25 years has allowed me to make a significant impact on the quality of life of many people.  Knowing my patients are living a better life is very important to me."
He explained that prior to opening PMC's Sleep Center in 1994, he had no choice but to send patients outside the region for sleep studies.  Since establishing a successful Sleep Center at PMC, Dr. Mettu has been able to treat patients who suffer from sleep disorders in Pikeville, keeping them closer to home.
For more information on the PMC Sleep Center or to schedule an appointment, call 606-430-2209.