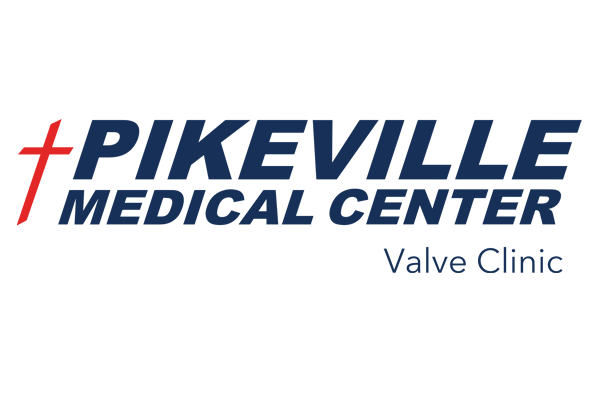 With state-of-the-art cardiology cath labs, the hospital is now offering new valve procedures. The clinic is the first of its kind in the region, delivering quality heart care to patients with complex valve disorders.
In previous years, patients had to go to several different physicians and ultimately could face transferring to a facility out of town for care. With the valve clinic, patients can stay at home, see all the physicians necessary and receive advanced heart care at PMC all under one roof. The clinic is a much more convenient way to receive the care patients need without multiple doctors' visits and the expense of traveling hours away for care.
PMC Director of the Cath Lab, Director of the Valve Clinic, Interventional Cardiologist, Muhammad Ahmad, MD said, "The interventional cardiology and cardiothoracic surgeons are utilizing percutaneous approaches or minimally invasive approaches for valve replacements. Through this evolution, two major valve surgeries are becoming more routine in selected patients. We are now providing these services here for our patients."
Dr. Ahmad says the PMC Valve Clinic provides a multidisciplinary approach to diagnosing and treating heart valve disease. Both self-referral and physician referral patients are accepted at the valve clinic.
The PMC team of board certified physicians including an interventional cardiologist, general cardiologists, cardiothoracic surgeons and radiologists work together offering treatments for mitral valve, aortic valve replacement (TAVR) and watchman devices. Initially patients are enrolled and then follow-up is done in the clinic.
"There are two major goals we have for the valve clinic," added Dr. Ahmad. "We want to enroll all patients who now have, or will need valve replacement. We are reaching out to the physicians in surrounding areas where we provide services, so patients can easily call one number and get enrolled."
The interventional cardiologist and a general cardiologist will be responsible for the imaging, echocardiograms and CT scans of the aorta and the heart to make sure the patient is a candidate for treatment. The cardiothoracic surgeons will also be available at that same time. Every patient must go through testing to make sure they qualify.
"It is very important for physicians to refer their patients for an easy work up," Dr. Ahmad said, "They will be seen by trained cardiologists and cardiothoracic surgeons to assure the appropriate treatment option is available."
PMC Cardiothoracic Surgeons, Abdulla Attum, MD, M. Paul Randhawa, Jr. , MD or Dermot P. Halpin, MD will be available for the procedures. If the patient does not qualify, they could then have a minimally invasive valve replacement procedure. The specialists who are needed to provide these procedures are all under one roof, working together to bring the best results possible.
PMC has a special coordinator whose sole purpose is to communicate with the patient, their family physician and the cardiologist, keeping everyone informed and up-to-date.
For additional information about the new PMC Valve Clinic or to make an appointment call 606-218-6588.