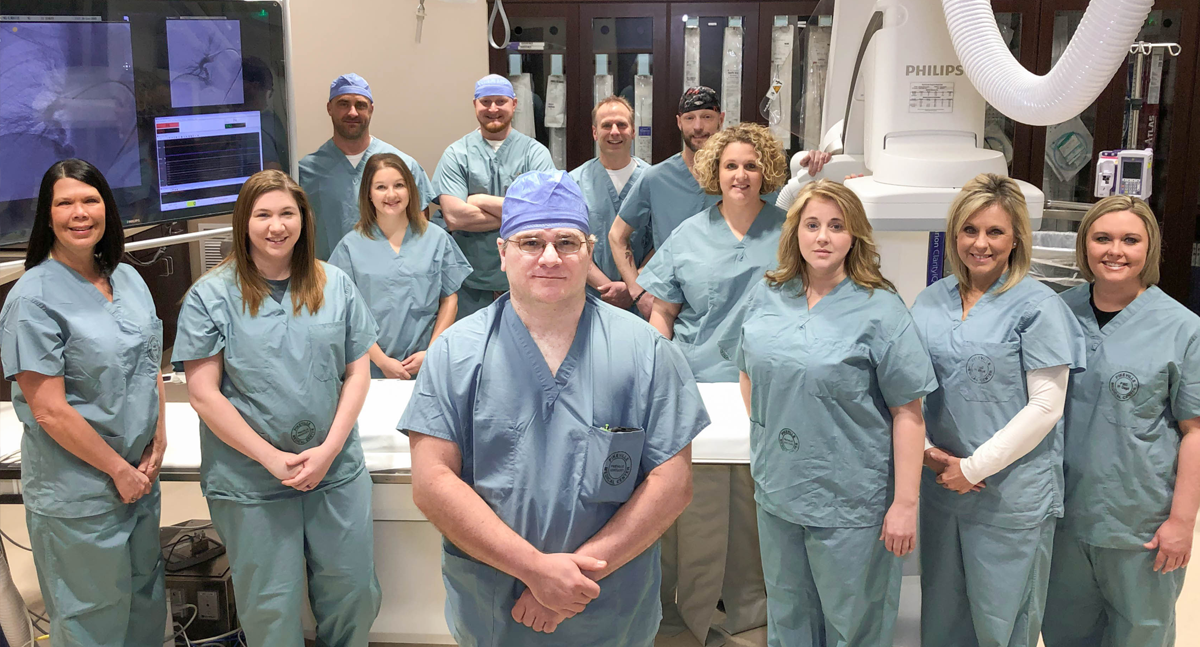 Pikeville Medical Center (PMC) continues to be a leader in healthcare in eastern Kentucky by offering medical subspecialties aimed at providing more comprehensive care for patients. PMC's May Tower houses the hospital's state-of-the-art Interventional Radiology (IR) suite. IR specializes in minimally invasive, image-guided procedures that diagnose and treat diseases in most every organ system in the body. Patients from all over the region are referred to PMC's IR department to receive the most advanced treatment and specialized procedures.
"No other facility in the region compares to the cutting-edge technology and scope of IR services offered at PMC," said PMC Interventional Radiologist William Coulter, DO. "We get patients referred to us from Hazard, Paintsville and Norton, just to name a few."
The IR suite allows physicians to offer procedures that were not previously available. In addition to procedure rooms, the space features nine pre-operative and post-operative bays, and a centralized nurse's station. Two additional outpatient rooms are available for minor ultrasound procedures.
"The IR suites at PMC are well equipped with the most advanced technology needed to perform complex and specialized procedures."
Due to advancements in technology and imaging equipment, interventional radiologists are able to treat some conditions non-surgically that previously required surgery. Typically, the procedures utilize needles and catheters, X-ray, ultrasound, MRI, CT and other imaging methods. The treatment generally reduces infection rates, improves recovery times and shortens hospital stays.
Physicians in specialties other than IR, including cardiothoracic surgery, vascular surgery and neurosurgery, are able to use the area for procedures. PMC's IR suite contains room for future growth.
For more information about Pikeville Medical Center's Interventional Radiology Department, visit the Interventional Radiology page.