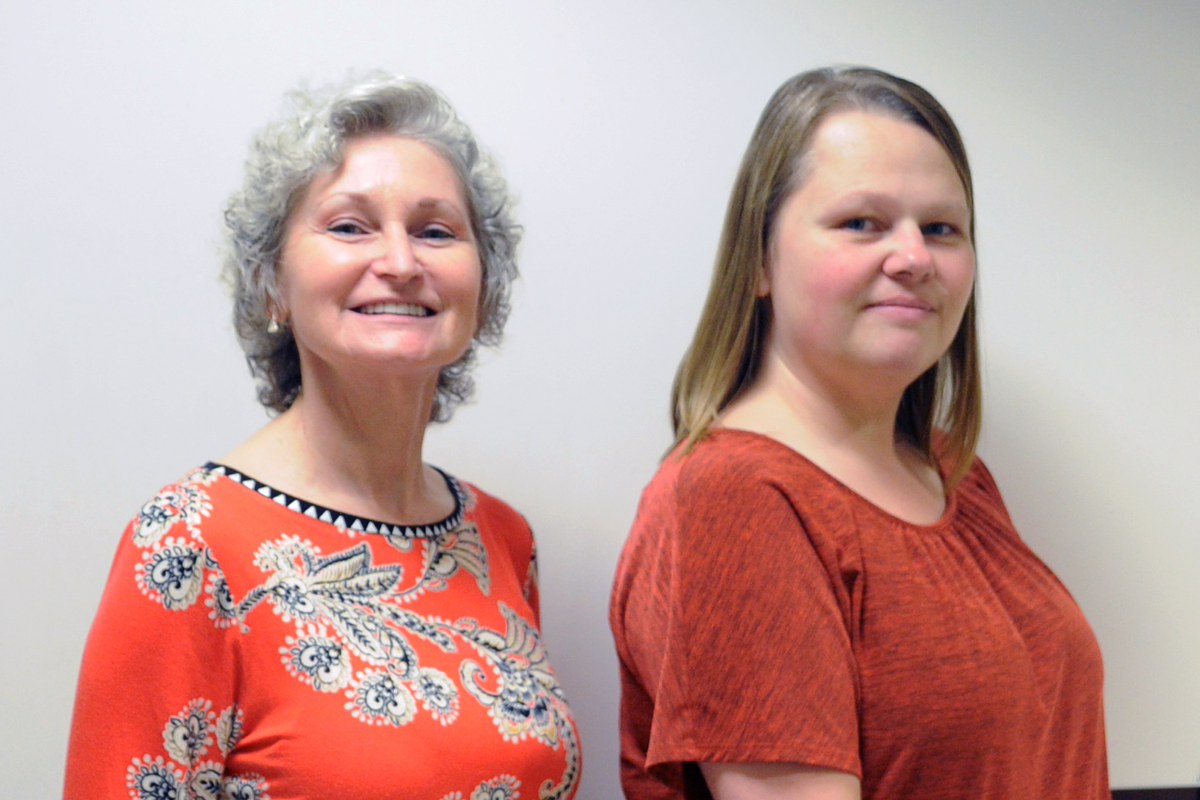 Diabetes is the sixth leading cause of death in Kentucky. According to the Kentucky Area Development District Profiles, the Big Sandy area has a concentrated population of diabetes, compared to the rest of the state.
Pikeville Medical Center (PMC) has many programs in place to educate and support its diabetic patient population. These programs are experiencing continued growth in patient participation as PMC's message about diabetes awareness strengthens.
One such program is the Diabetes Education Self-Management classes. These classes are American Diabetes Association recognized which assures that this program has met the National Standards for Diabetes Self-Management Education. PMC's Diabetes Education Self-Management Program has maintained this prestigious recognition since 1998. This class teaches 10 core content areas in a six hour class, broken up into two three-hour periods over two days. It is by physician order only and restricted to diagnosed diabetics. Most insurance covers the cost of the classes.
Now that registration has been decentralized at PMC, the whole process has been simplified. Once scheduled, registration occurs prior to the class. Patients can call ahead the day before to register, so when they get to PMC on class day, they can just give their name and go in without having to wait through the registration process.
"This class is for any diabetic," said Sandy Chaney, RN, Certified Diabetes Educator. "It can be for a newly diagnosed diabetic or someone who has had the disease for years." Once the order for the class is received, the participant is contacted and scheduled for a class convenient for them.
The Diabetes Self-Management classes have seen an increase in participation over last year. Following class participation, there is a one month follow up visit to check on progress, answer questions and review any necessary material identified at that time.
As a measure of effectiveness, 81 percent of participants had an improved fasting blood sugar from the initial class to the one-month follow-up appointment, and 62 percent of them had lost weight. In 2018, the number of patients returning for their follow-up appointments has risen to 80 percent. That comes to a measurable 12 percent growth.
Another program offered for the diabetic population at PMC is the free Diabetes Support Group. This group has also seen measurable positivity in the health of those who attend. Not only do those in attendance share their experiences with each other, they also swap recipes, talk about their successes, and learn how to make better food choices in daily life.
"Participants in the support group learn to live their best life with the disease," said Chaney. "At the support group, they get advice and support. Diabetes is different for everyone, but you can be healthy and happy."
Sharon McGuire, 55 of Pikeville, has been going to the support group for over three months. She is already seeing improvements in her health. "My A1C has gone from 11.1 to 8.3, I can tell a difference in my feet and my back pain has decreased," said McGuire.
Freda Kidd, 54 of Harold, has been in the support group since it began 18 years ago. Kidd said that support group is a place where they lean on each other. She has also learned portion control and how to make better food choices.
The Diabetes Support Group meets the last Monday of every month at 4:30pm at PMC's Top of the Tower Restaurant on the 11th floor of the May Tower. Meetings are held in dining room #3.
For more information about the Diabetes Education programs, call 606-218-3513 to speak with a diabetes educator.