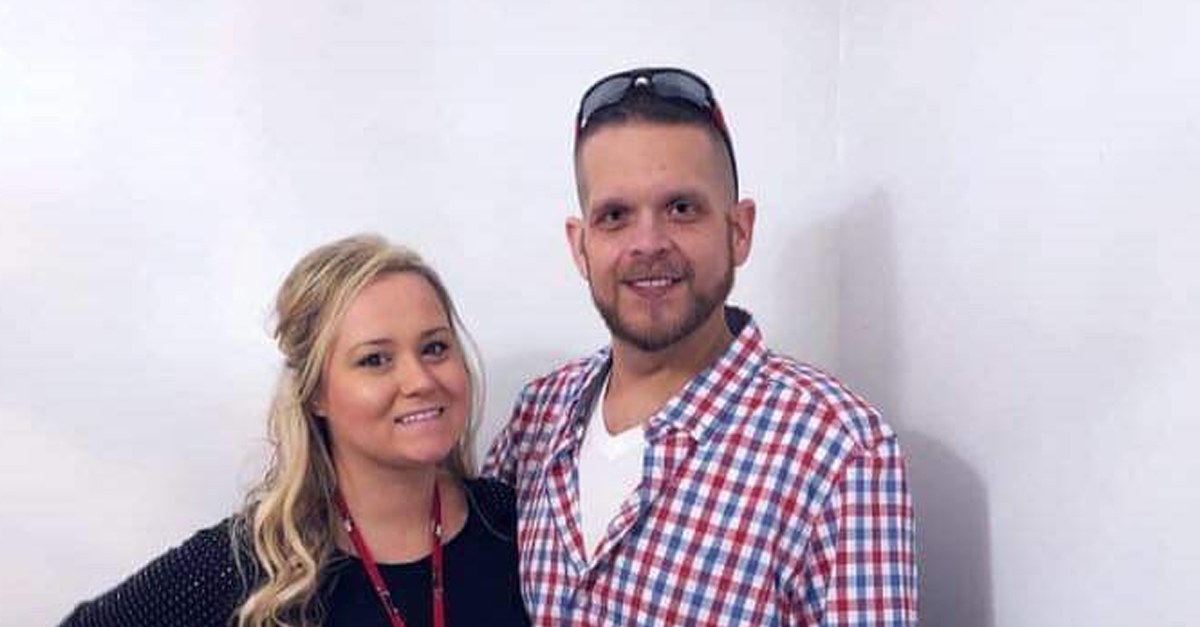 The American Cancer Society's most recent figures estimate that over 8,000 new cases of Hodgkin's lymphoma were diagnosed in 2018. One of those men was Belfry resident Charlie Hatter.
Hodgkin's lymphoma is a cancer of the lymph system, which is part of the immune system that helps fight infections and some other diseases.
At just 40 years old, a cancer diagnosis is the last thing Charlie expected to get.
He had a suspicious lump on his neck that he tried ignoring for a few weeks. At the urging of family and friends, he decided to see a doctor to get it checked out. It was not long before Charlie found himself sitting in the office of PMC Otolaryngologist, Greg Hazelett, DO.
"My family and I were about to leave for a spring break trip to Tennessee when Dr. Hazelett told me," said Charlie. "That's the kind of news that turns your whole world upside down. Someone just told me I had cancer."
Charlie and his wife decided early on that he would probably receive his cancer treatment out of town, because they believed a bigger city could provide him with better, more advanced care. However, Charlie kept his appointment at the Leonard Lawson Cancer Center, just to check it out before making a final decision.
Further testing determined that Charlie's lymphoma was in stage 1A. After meeting PMC Oncologist/Hematologist, Mohamed El Dinali, MD, Charlie was convinced this was who he would entrust his life and care to.
"I came in with the attitude that I would just go and see what they had to say," Charlie explained. "I absolutely fell in love with this place. Dr. Dinali was so knowledgeable and my wife and I loved him."
Dr. Dinali studied Charlie's scans and test results from the tumor to determine the best possible plan to treat his lymphoma. Charlie would need two cycles of AVBD, with four treatments per cycle, and over a dozen radiation treatments.
"Charlie was sent to me by Dr. Hazelett after being diagnosed with Hodgkin's lymphoma. The disease was localized and he was treated with a curative intent," explained Dr. Dinali. "Charlie has good family support. They listen and are compliant with all the follow-ups."
Charlie and his wife, Kelly, were very happy with the care Dr. Dinali provided.
"Anytime I need him it doesn't matter where he is, he makes himself available for me. He seems like he really cares," Charlie added.
PMC Radiation Oncologist Brad Collett, MD, oversaw Charlie's radiation treatment.
"Charlie is a great guy," said Dr. Collett. "I delivered consolidative radiation to his neck after his chemo. He did great during treatment. Fortunately, he was in a situation where his radiation fields were small and the necessary dose for treatment was low. He really sailed through his radiation with very few side effects. His prognosis is excellent and his follow-up has not shown any signs of recurrent disease."
Charlie felt very comfortable with Dr. Collett saying the two of them had some candid conversations.
His sense of humor carried Charlie through the diagnosis. He was always trying to help his wife and children not be sad or upset about his situation. In the midst of this whole experience with cancer, Charlie and Kelly realized quickly how much more convenient it was to be treated at PMC.
"The travel for chemo and radiation would have been terrible. It would have been so disruptive for our family with school-aged children," Charlie said. "Being home made a big difference for us."
Thanks to the life-saving care Charlie received at PMC, he was able to walk his oldest daughter down the aisle at her wedding last September.
"Cancer has made everything mean a little more," said Charlie. "It makes you realize what is most important and puts life into perspective."
Charlie and his family are grateful for the care and support they received from PMC's Leonard Lawson Cancer.
"The nurses here are second to none. Every time I come in they treat me like family." said Charlie. "You don't get that in a big city. We've made a lot of friends here."
Charlie has passed his three-month and six-month PET scans clear of cancer.
"He responded well to the chemotherapy and radiation and is now in complete remission," said Dr. Dinali.
For more information about the oncology services offered at PMC visit the Leonard Lawson Cancer Center page. To make an appointment with Dr. Dinali, please call the Leonard Lawson Cancer Center at 606-218-2212 or visit his physician profile page on this site.