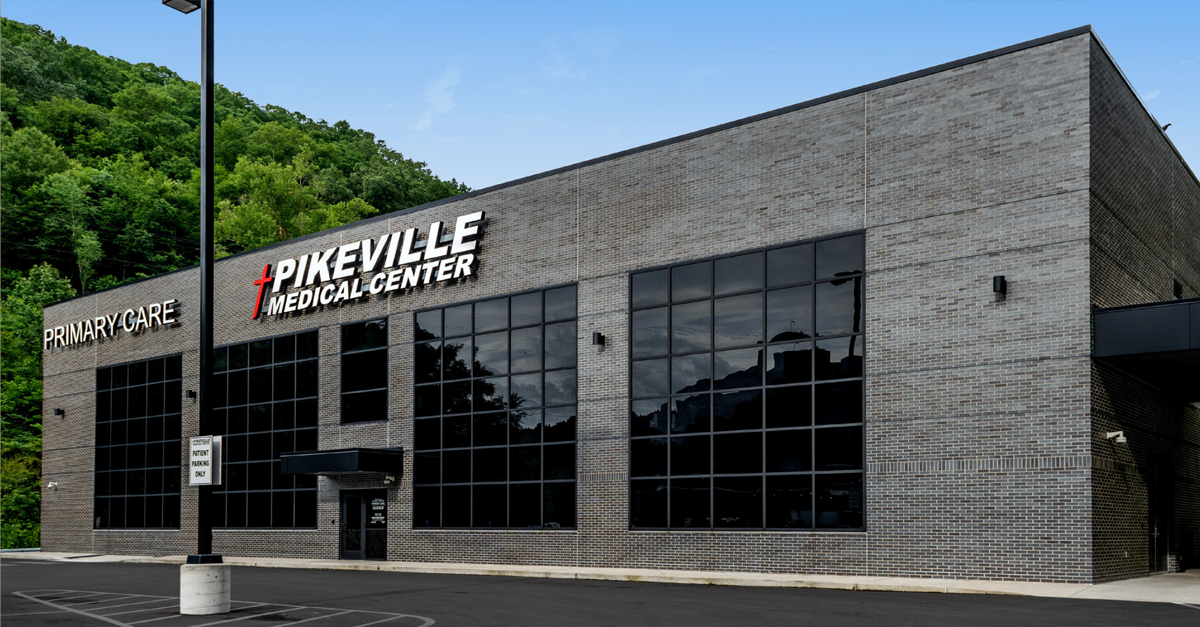 As steps are being taken to relax many statewide restrictions in place due to the COVID-19 pandemic, Pikeville Medical Center (PMC) is also making policy adjustments to address patient, visitor and staff safety.
Many procedures have resumed, and more patients are coming into the facility for appointments with their healthcare providers at the various PMC Clinics.
Everyone entering a PMC facility, whether at the PMC Main Campus or a PMC Clinic at another location, will go through a brief screening process where they are asked questions to determine if they have recently experienced symptoms of COVID-19. They will also be asked to wear a mask that covers both their nose and mouth. A mask will be provided for those who do not have one. Once patients come inside and register, they have the option to return to their vehicles and wait until an exam room is ready. Patients will be sent a text or they will receive a phone call instructing them to come back inside at the appropriate time.
In most cases, patients visiting a clinic who need labwork performed or an x-ray taken will not be required to leave the exam room.
Those services now have a mobile component that allows staff to bring those services to the patient, further reducing their chances of exposure.
"We want our patients to feel safe when they visit our facility," explained PMC Vice President of the Board of Directors and CEO Donovan Blackburn. "As restrictions are being lifted and we are bringing more services back, we are also making sure we are bringing a safety component with them. Bottom line, patients need the services PMC provides, and we have a responsibility to provide those
services, further enhancing our patients' peace of mind."
For more information on PMC policies in place due to the COVID-19 pandemic, visit www.pikevillehospital.org/covid19/.